<![if !vml]>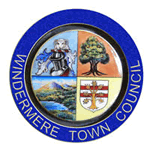 <![endif]>

Windermere Town Council

Windermere In Bloom Competition

Each year, the Windermere Town Council holds a "Windermere In Bloom Competition" which is open to all businesses, private dwellings, and Community Amenities within the Parish of Windermere. This competition enables businesses and private households to show off their horticultural skills, not only for their own enjoyment, but also to make the area more enjoyable for the holidaymaker and the locals.

The hanging baskets that are attached to various lamp-posts throughout the village were done by Horticare of Kendal. The planters and and 'railing troughs' were planted up by Continental Landscapes. During 2014, a further number of the hanging baskets and planters have been sponsored by local businesses at the suggestion of the Windermere & Bowness Chamber of Trade and it is hoped that this will be repeated in 2016.

This years' Award Ceremony attracted over 120 residents, business people, Councillors and other interested contributors. Both the Mayor, Cllr. Alan Winrow and the Acting Chair of Windermere In Bloom, Cllr. Sandra Lilley gave short address's on on the year's 'happenings.' Adrian Faulkner (Cumbria in Bloom Management Committee Member and RHS Brand Group Member) gave a brief outline as to what the RHS's "It's Your Neighbourhood" campaign was about and presented the 7 participants with their awards.

The Awards Ceremony took place on the 25th September 2015 at the Hydro Hotel, Bowness.
Donated By
Category
Winner
The Staveley Crystal Award
Residential
44, 46, 48 Victoria Road North

Windermere & Bowness Civic Society, The

Overall Domestic Gardens

Oldfield, Troutbeck Bridge

Lakeland Ltd
Commercial and non-commercial at the judges discretion

Hapimag, Kendal Road

Lakes Hospitality Association
Hotels, Inns and Public Houses
Sutherlands, Bowness
Pat Holmes Trophy, The
Small Guest Houses & Bed and Breakfasts
Elim Cottage
Rayrigg Motors Ltd
Most colourful display
7 Woodlands Road
Soroptimist, The
Best Kept Garden
50 Limethwaite
South Lakes Tourism Partnership, The
Large Guest Houses & Bed and Breakfasts
Beechwood
The Tesco Trophy
Best Shop
St. Martin's Parade
Windermere & Ambleside Lions Club, The
Best Cafe or Restaurant
80 Days
Windermere Town Council
WOW! Factor

(One off special award)

Westview, Craig Walk
Windermere Parish Trophy, The
Terraced Gardens and Back Yards
Woodside, Troutbeck Bridge
Windermere & Bowness Chamber of Trade Trophy, The
Hanging Baskets, Window Boxes and Tubs
The Spinney Restaurant
Windermere In Bloom Crystal Swan
Special and specific feature
Rockside, Elleray Road
The Leith Joseph Trophy
Domestic Hanging Baskets, Tubs and Window Boxes
High Fells, Windermere Park
Windermere In Bloom Community Trophy
Discretionary
Windermere Social Club
Windermere In Bloom Committee Trophy
All Year Round Display
64 Droomer Drivel
AJHN Shield
Alternative Gardening
6 Orrest Drive
TACT and Sustainable Gardening Trophy
Sustainability
7 Thwaites Lane
The Walters Trophy
Public Amenity Space
Quarry Rigg Shopping Complex
---
Windermere and Bowness are proud winners of a

and proud recipients of a

This site is hosted by